Chias are cute Neopets with a heart of solid gold. They are faithful companions and will stick by you forever.
Pronunciation
Singular: CHEE-uh
Plural: CHEE-uhz
Appearance
Chias have a tuft of hair on the tops of their heads, and like an
Aisha's
, their eyes are sealed shut, although their sight is fine. They don't have fingers or toes, and they have no ears. They can hear fine, however, and their hair is always darker than their color. Their bodies do not have fur, just skin. They also have no noses.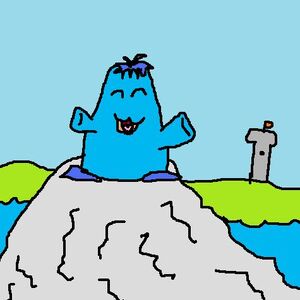 Homeland
The homeland of Chias is mainly unknown, as they are found all over Neopia. However, many experted Neopians claim that Chias are from Neopia Central.
Famous Chias
Chiazilla
Highland Chia
Chia Clown
Ad blocker interference detected!
Wikia is a free-to-use site that makes money from advertising. We have a modified experience for viewers using ad blockers

Wikia is not accessible if you've made further modifications. Remove the custom ad blocker rule(s) and the page will load as expected.